I know this is an older thread but I had to recently solve this problem myself. I just purchased a B1 and wanted to use my PCB Folding Octa with it. Most suggested the SP Studio Systems adapter from B&H: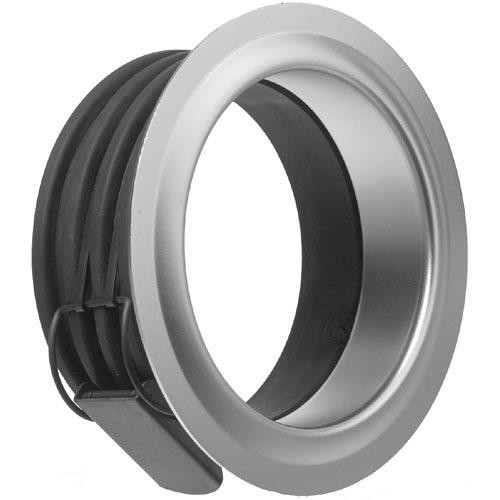 http://www.bhphotovideo.com/c/product/185326-REG/SP_Studio_Systems_SPARPR1_Speed_Ring_for_Profoto.html
Most 3rd party profoto rings have an issue with not fitting tight enough - especially on the D1/B1 series, however for the price I took a chance. Whenever I received it I immediately dropped it in my octal, pleased to find an exact fit. The 5.5" diameter is perfect. However, like I suspected the rubber ring and clamp were less than snug on my B1. I almost thought about contacting Profoto to see if I could order just the rubber ring and the clamp, but after studying the design I found an easy DIY solution to increasing tension on the clamp. The lever has one set of holes that the arched ring attach to, by drilling a new set of holes that will decrease the diameter of the clamped ring, it should make it fit tighter. (when un-clamped the diameter will actually be larger, so be sure you're putting the new holes in the right place) Simple solution detailed in the pics below. Now everything is working great with no worries of my octa slipping.